Hip Labral Repair Vs Hip Reconstruction With Dr. Huang
Welcome to another Medical Minute segment with Dr. Michael Huang, Board-certified Orthopedic Sports Medicine physician at Colorado Springs Orthopaedic Group as he discusses the differences between labral repairs and reconstructions within the hip joint and when one surgery may be recommended over the other.
Hip labral repair vs hip reconstruction
The labrum is an O-ring shaped piece of cartilage surrounding the acetabulum, also known as the hip socket, that provides extra stability within the hip joint. The labrum can tear from overuse performing certain activities or from traumatic events. Unfortunately, a labral tear does not heal on it's own due to the lack of direct blood supply as with any cartilage tear.
If conservative treatment options, such as physical therapy, injection therapy, or medications do not provide long-lasting relief, then surgery to repair the damaged cartilage may be the recommended next treatment option.
Both procedures, a hip labral repair and a hip reconstruction are surgeries utilized to treat labral tears within the hip. A Labral Repair is where the surgeon reattaches the labral tissue to the acetabulum. Once this is completed, the patient goes through an extensive rehabilitation process to ensure proper healing and restore functionality. Alternatively, when the tissue has been severely torn or a previous repair may have failed, surgeons may elect to perform a labral reconstruction. During this procedure, the surgeon will take a piece soft tissue, typically from the iliotibial band (IT Band) or hamstring tendon of either the patient or a donor and reconstruct the labral structure. This procedure can include either a partial or full reconstruction variant upon the severity of the initial tear.
What activities can lead to a labrum tear?
Labrum tears can occur in many ways however, many patients have a pre-disposition to a labral tear due to their hip anatomy. Athletic activities such as hockey, collision sports or general weightlifters who perform squats or box jumps on a routine basis may be at risk for a tear, especially if they have an anatomical pre-disposition.
Minimally invasive hip repair and hip reconstruction

Both hip repair and a hip reconstruction are relatively new procedures to be done arthroscopically. Arthroscopy procedures allow the surgery to be performed in a minimally invasive manner, preserving as much soft tissue as possible. Hip reconstruction surgeries are naturally more involved than a labral repair surgery therefore, recovery may vary based on the procedure performed. Both procedures are typically classified as Outpatient surgeries where the patient can return home the same day without staying in the hospital or surgery center overnight.
What questions should a patient ask a hip surgeon?
Due to hip arthroscopy being a relatively new category in general, there are not a lot of orthopedic surgeons that do hip arthroscopy surgeries. Dr. Huang's first piece of advice is ensuring that the surgeon has experience and is very familiar with the procedure.
Dr. Huang also recommends that if there is a decision that needs to be made between labral repair and consideration for reconstruction, then it would be advantageous for the patient to ask the surgeon if they do reconstruction surgery. This is necessary because even among the surgeons that do hip arthroscopy repair, not all of them do reconstruction because it is technically much more demanding.
Colorado Springs Orthopaedic Group is fortunate enough to have experience in arthroscopic repair and reconstruction and have multiple physicians with a vast amount of experience performing both procedures. To learn more or to schedule an appointment, call us at (719) 632-7669.
Dr. Huang specializes in treating orthopedic sports medicine injuries. His treatments involve both surgical and non-surgical options.
Dr. Jones is fellowship-trained in the treatment of sports medicine injuries and disorders of the shoulder.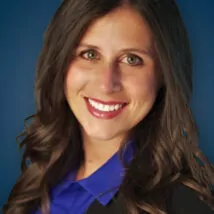 Dr. Friedman's interests include treating a full range of sports injuries and specializes in complex injuries involving the shoulder and knee.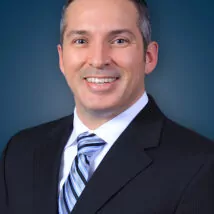 In addition to general orthopedic care, Dr. Redfern has a particular interest in arthroscopic and open techniques for shoulder and knee disorders.