ACL Injuries With Dr. Friedman
Welcome to a Medical Minute segment with Dr. Jamie Friedman, Fellowship-trained Orthopedic Sports Medicine physician at Colorado Springs Orthopaedic Group as she discusses what an ACL injury is, how it is diagnosed, and what the typical recovery time after ACL surgery is.
What is an ACL injury?
An ACL, also known as the Anterior Cruciate Ligament, is a double bundle structure in the middle of the knee. It connects the femur to the tibia and one of the four main ligaments that provides stability within the knee. The ACL helps provide stability to the tibia, preventing it to slide too far forward as well as aids in stabilizing the knee during rotation and lateral movement patterns.
What are the most common ways to injure your ACL?
The most common way to injure your ACL is from a
non-contact activity where a pivoting action occurs. Activities that would cause this pivoting action include high intensity sports such as soccer, basketball, or skiing. Occasionally, ACL injuries can be caused by traumatic injuries such as a motor vehicle collision.
What are the symptoms of a torn ACL?
Typically, when a patient injures their ACL, they may feel or even hear a pop in their knee which is followed by immediate swelling of the knee joint. The swelling may be so severe that they have trouble bending or straightening their knee. They may also feel that their knee is giving away or that they can't trust their knee to walk or do certain activities. This is a symptom caused by the instability from injuring this ligament.

How is an ACL injury diagnosed?
An ACL injury can be diagnosed through clinical examination and imagining, such as an MRI, to assess the integrity of the ACL and its surrounding structures.
When is surgery necessary for an ACL injury?
It is almost unavoidable to not have ACL surgery after a complete rupture.
What is the recovery time for ACL surgery?
After any ACL surgery, the patient will be placed in a knee brace and prescribed physical therapy exercises. During rehabilitation, the patient will work on range of motion, as well as strengthening of the lower extremity under supervision of their physical therapist. Typically, around the three-month mark, patients can return to light activities such as jogging or running in a straight line. From four to six months, dependent upon recovery progress, the patient can typically return to activities that involve jumping and pivoting. Most patients can return to normal activities after 6 months. For athletes, the recovery may be extending to nine to twelve months before they return to full sport competition to ensure proper recovery and strengthening.
To learn more about ACL injuries, custom-tailored treatment options or to schedule an appointment, call us at (719) 632-7669.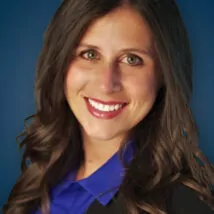 Dr. Friedman's interests include treating a full range of sports injuries and specializes in complex injuries involving the shoulder and knee.
Dr. Jones is fellowship-trained in the treatment of sports medicine injuries and disorders of the shoulder.
Dr. Huang specializes in treating orthopedic sports medicine injuries. His treatments involve both surgical and non-surgical options.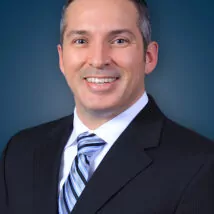 In addition to general orthopedic care, Dr. Redfern has a particular interest in arthroscopic and open techniques for shoulder and knee disorders.
Dr. Stockelman's professional interests include simple and complex problems of the shoulder and the knee.