Platelet-Rich Plasma Therapy (PRP) With Dr. Jones | Colorado Springs Orthopaedic Group
Welcome to a Medical Minute segment on platelet-rich plasma therapy (PRP) with Dr. Christopher Jones, a board-certified physician at the Colorado Springs Orthopaedic Group.
The video below will cover what platelet-rich plasma therapy (PRP) is and how it can help heal an injury and avoid possible surgery.
What is PRP Therapy and where is it derived from?
PRP stands for Platelet-Rich Plasma and is derived from a patient's blood. By way of centrifuge, the physician will separate out the platelets which are cells within our blood that help promote clotting and healing as they possess essential growth factors. There are two types of PRP. PRP that are made up of white blood cells, and PRP that do not include any white blood cells. If a patient is utilizing PRP the process is simple; the patient comes in for their appointment, the physician or physician assistant will draw the blood, and the blood is then spun within a centrifuge to separate out the different cells. That process takes between 7-20 minutes. Once the cells are ready, the physician will then inject the cells within the patient's injured body part. The injection process typically takes less than one minute to complete.
What injuries can PRP help heal?
For ligament or tendon injuries, PRP can help a patient's ability to heal by increasing the growth factor concentration. Injuries such as MCL tears or tennis elbow are commonly treated with PRP. PRP can also be used to treat arthritis or cartilage injuries because it helps diminish inflammation in the joint, which then diminishes pain symptoms.
Where do you recommend PRP versus surgery?
Dr. Jones recommends PRP versus surgery when diagnosing degenerative tendon injuries, where surgery may not be the most ideal initial treatment option.
How is PRP associated with Stem Cells?
Stem cell treatments have become popular and are in the same treatment family as PRP due to a similar goal of enhancing the patient's ability to heal injuries or to fight off inflammation. However, stem cells do not exist within PRP.
What is the typical outcome or success rate for those patients who have underwent PRP treatments?
Dr. Jones has seen outstanding outcomes from patients who have utilized PRP treatments. He was an early adopter of the treatment and started using PRP treatments 12 years ago. As PRP treatments have advanced over the years and additional literature has shown great success with its use, the more Dr. Jones recommends it. For example, in tennis elbow, PRP treatment studies have shown a 90% success rate.
If you have been experiencing pain, or have additional questions about PRP, call us today to schedule an appointment with Dr. Jones at Colorado Springs Orthopaedic Group!
Dr. Jones is fellowship-trained in the treatment of sports medicine injuries and disorders of the shoulder.
Dr. Huang specializes in treating orthopedic sports medicine injuries. His treatments involve both surgical and non-surgical options.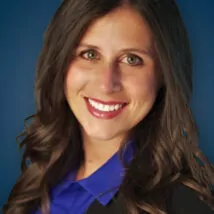 Dr. Friedman's interests include treating a full range of sports injuries and specializes in complex injuries involving the shoulder and knee.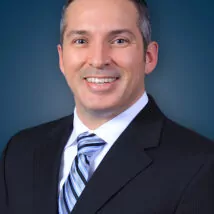 In addition to general orthopedic care, Dr. Redfern has a particular interest in arthroscopic and open techniques for shoulder and knee disorders.