Most Common Mountain Bike Injuries With Dr. Michael Huang
Colorado Springs is known for beautiful mountains, parks, and reserves that are home to miles and miles of amazing trails, which attract mountain bikers from around the world. In this episode of Medical Minutes, we discuss the most common mountain bike injuries Dr. Michael Huang sees each year.
What are some of the most common mountain bike injuries that you see at Colorado Springs Orthopaedic Group?
One of the most common injuries seen at Colorado Springs Orthopaedic Group is clavicle fractures, more commonly known as collar bone fractures. These injuries generally happen when a mountain biker loses control and hits their shoulder after falling forward over their bike's handlebars. Depending on if the break is well aligned or displaced can create a vast difference in the patient's treatment plan. If the clavicle break is well aligned, there may not be a need for surgery. However, if the bones are displaced, surgery may be necessary to ensure proper healing.
What is the recovery time for a mountain bike clavicle bone fracture?
The recovery time may vary depending on the location as well as the severity of the fracture. For example, a fracture located in the middle of the collar bone, also known as a mid-shaft fracture, may take anywhere between 3-4 months to heal fully. Treatments plans often include the use of a sling and rehabilitation.
What is an AC Separation caused by mountain biking?
AC Separation, or Acromial Clavicular Joint Separation, is often confused with a Shoulder Dislocation. However, AC Separations occur when the Acromial Clavicular Joint (AC Joint), located at the end of the collar bone, is separated. This injury can cause pain when reaching across the body as well as cause the shoulder to droop. Recovery timelines may vary depending upon the severity of the joint separation.
What is a rotator cuff tear?
The Rotator Cuff encompasses four muscles. These muscles include the subscapularis, supraspinatus, infraspinatus, and teres minor. Tears within the Rotator Cuff tendons that attach these four muscles to the shoulder bones are typically diagnosed through an MRI and are best treated through surgery as tendon tears do not heal on their own.
Dr. Huang specializes in treating orthopedic sports medicine injuries. His treatments involve both surgical and non-surgical options.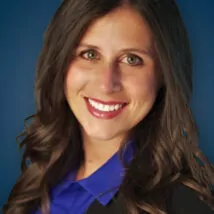 Dr. Friedman's interests include treating a full range of sports injuries and specializes in complex injuries involving the shoulder and knee.
Dr. Jones is fellowship-trained in the treatment of sports medicine injuries and disorders of the shoulder.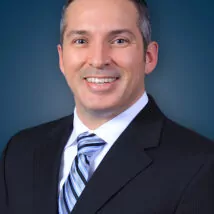 In addition to general orthopedic care, Dr. Redfern has a particular interest in arthroscopic and open techniques for shoulder and knee disorders.
Dr. Stockelman's professional interests include simple and complex problems of the shoulder and the knee.