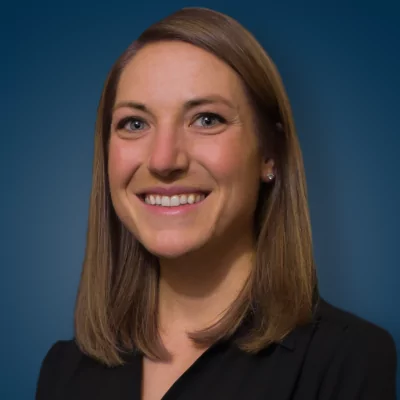 Marie Peterson, PA-C
Areas of Interest
Marie's special interests include trauma and total joint replacement.
Education & Training
Graduate
Master's in Physician Assistant Studies, Northwestern University, Chicago, IL
Master's in Exercise Physiology, University of Wisconsin-Madison, Madison, WI
Undergraduate
Bachelor's in Kinesiology, University of Wisconsin-Madison, Madison, WI
Board Certifications
Certification
National Commission on Certification of Physician Assistants (NCCPA)
More about Marie
Marie was born and raised in Wisconsin. After obtaining her bachelor's and master's degree from the University of Wisconsin – Madison she worked as a college athletic director and instructor. She then attended Northwestern University in Chicago to complete her master's in physician assistant studies. Since graduating, Marie has been working in orthopedics with Dr. Feign as his physician assistant.
She enjoys running, downhill skiing, and backpacking with her husband and German Shepherd.