Rotator Cuff Injuries & Surgery with Dr. Jones
Welcome to a Medical Minute segment with Dr. Christopher Jones, a board-certified physician at the Colorado Springs Orthopaedic Group as he discusses rotator cuff injuries & surgery and what to do if you suspect an injury to your rotator cuff.
What muscles are involved within the rotator cuff?
The rotator cuff is composed of four muscles that surround the shoulder joint and keep it in place. Those four muscles are:
Supraspinatus
Infraspinatus
Teres minor
Subscapularis
The Supraspinatus is by far the most common tear that Dr. Jones' sees in patients. This is the tendon that is right on top of your shoulder.
What is the difference between a rotator cuff tear and a rotator cuff tendonitis?
Most rotator cuff tears result from overuse or recurrent injuries. Over time, without proper treatment, these recurring minor injuries can result in rotator cuff tendonitis. Most patients who have rotator cuff tendonitis experience pain, especially when weightlifting or when lifting objects in specific directions such as overhead or in front of the body. Those with suspected rotator cuff tears may experience a much more intense pain and can sometimes feel a crunching or popping when they move the shoulder in various directions.
Does a rotator cuff tear require surgery?
There are patients who have rotator cuff tears who do not need surgery. Some may not even know when they have a rotator cuff tear as pain intensities will vary person to person. Dr. Jones' believes the first step to recovery is to always try conservative treatment options prior to discussing surgery. These conservative treatment options may include physical therapy or injection therapy to control pain and strengthen the supporting shoulder muscles.
What is the timeframe for athletes to play sports again after a rotator cuff tear?
All patients should take excessive caution for the first three to four months after surgery as the shoulder joint will take time to mature and heal. Additionally, the better the patient's overall health, the better the healing process will go. Recovery time to get back to full activity without restrictions is estimated to take between six to twelve months.
What are the symptoms of a rotator cuff tear?
Symptoms of a rotator cuff tear include pain with lifting, especially if a patient is lifting something out away from their body or overhead. Another symptom is pain at night that either wakes them from their sleep or prevents them from falling asleep entirely.
To learn more about rotator cuff injuries and custom-tailored treatment options visit us at www.CSOG.net. To schedule an appointment, please call (719) 632-7669.
Dr. Jones is fellowship-trained in the treatment of sports medicine injuries and disorders of the shoulder.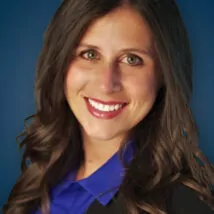 Dr. Friedman's interests include treating a full range of sports injuries and specializes in complex injuries involving the shoulder and knee.
Dr. Huang specializes in treating orthopedic sports medicine injuries. His treatments involve both surgical and non-surgical options.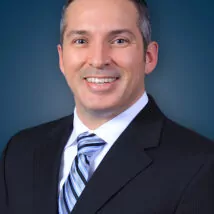 In addition to general orthopedic care, Dr. Redfern has a particular interest in arthroscopic and open techniques for shoulder and knee disorders.
Dr. Stockelman's professional interests include simple and complex problems of the shoulder and the knee.