ACL Tears & Reconstruction with Dr. Jones
Welcome to a Medical Minute segment with Dr. Christopher Jones, a board-certified physician at the Colorado Springs Orthopaedic Group as he discusses ACL tears and reconstructions.
What is the ACL?
The ACL is one of the four main ligaments within the knee joint and is the commonly injured ligament within the knee. The ACL's role is to provide stability when performing movements such as pivoting or twisting.
How does an ACL tear occur?
Many ACL tears arise from sports related injuries such as skiing, court sports, or field sports. These injuries can occur through non-contact and contact related incidents. An example of a non-contact ACL injury is when an athlete is running, they plant their foot and then pivot without rotating the planted foot with the upper leg causing excessive strain on this ligament. ACL injuries can also be from contact incidents such as a slide tackle in soccer, where another player hits the player's knee in the opposing direction from which the player's body is already moving.
How can an athlete prevent an ACL injury?
Proper conditioning and strengthening programs can help prevent ACL tears. There are even specific ACL prevention programs offered that teach how to jump, land, and cut, building the surrounding muscle tissue to support these ligaments within the knee. Training movement patterns in the lateral plane of motion is a great place to start with ACL injury prevention.
What do I do for an ACL tear?
One of the worst things you can do after an ACL tear is wait a few weeks until your knee starts feeling better, the swelling has dissipated and then the patient tries to perform the same activities that lead to injury. As ligaments have a reduced blood supply in comparison to their surrounding musculature, in many cases continuing activity without treatment could potentially lead to further extensive damage. Dr. Jones sees this occur quite often and urges patients to seek orthopedic medical attention, especially if you feel a 'pop' during initial injury. Our fellowship-trained Sports Medicine Program Physicians at Colorado Springs Orthopaedic Group specialize in ACL repairs and reconstructions. Give us at call at 719-632-7669 or visit our Walk-in Express Care Clinic if you suspect an ACL tear.
What are ACL treatment options?
The majority of ACL tears will require either an ACL Repair or ACL Reconstruction surgery to ensure proper healing and prevent future instability within the knee. Your physician will recommend the best ACL treatment option dependent upon the severity of the initial tear. With an ACL repair, the surgeon will reattach the torn ligament to its corresponding boney structure through use of minimally invasive arthroscopic techniques. During an ACL reconstruction, the most common ACL treatment, the surgeon will replace the damaged ligament with a new ligament either from another part of the patient's body or from a donor using minimally invasive arthroscopic techniques.
To learn more about ACL injuries, or to schedule an appointment with one of our fellowship-trained orthopedic surgeons at Colorado Springs Orthopaedic Group, please call (719) 632-7669.
Dr. Jones is fellowship-trained in the treatment of sports medicine injuries and disorders of the shoulder.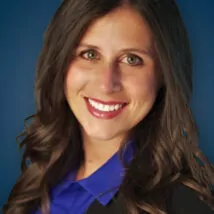 Dr. Friedman's interests include treating a full range of sports injuries and specializes in complex injuries involving the shoulder and knee.
Dr. Huang specializes in treating orthopedic sports medicine injuries. His treatments involve both surgical and non-surgical options.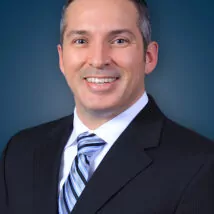 In addition to general orthopedic care, Dr. Redfern has a particular interest in arthroscopic and open techniques for shoulder and knee disorders.
Dr. Stockelman's professional interests include simple and complex problems of the shoulder and the knee.